A Touch Above Chiropractic Reviews
Why Las Vegas Residents Love A Touch Above Chiropractic
At A Touch Above Chiropractic we love when patients share with us their feedback and comments after chiropractic care. Please read our patient testimonials below to see what other people have achieved through their tailored treatment plans with us.
Share your stories too! Click here to send us your feedback so that we can help to spread the word about the benefits of natural A Touch Above Chiropractic care.
For more information or to schedule an appointment call or email us today.
Yours in Health,
Dr. Andrew & Dr. Jennifer Marone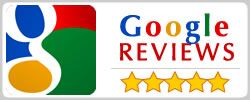 Outstanding Care
Outstanding care by Dr. Jen! I highly recommend her and her husband for all your chiropractic needs. Best in Vegas!
Michael T.
---
You Won't Regret It!
Dr. Jennifer Malone was highly recommended to me. I could barely move my neck and was in a lot of pan. She is everything that I hoped for and so much more. She was able to relieve a lot of the pain and stiffness in my neck during the first appointment. On a subsequent appointment I asked her about an ongoing issue in my arm that a few of my doctors had looked at without being able to help. She said she could try a few things but couldn't promise anything. She did her "magic" and it hasn't bothered me since. She is incredibly skilled, compassionate, honest and also has a great personality. You won't regret seeing her.
Denice L.
---
Amazing experience!
I was in so much pain when I came in and by the time Dr. Andy was done with me I could comfortably move, walk and stretch again! I cannot thank Dr. Andy enough! I can't believe how much better I feel after one visit. I'll never "wait a few days to see if it gets better" again!
Dana L.
---
Wonderful, Helpful, Pleased
A very wonderful and helpful team of practitioners and support staff. They were very clear in their explanation of what to expect during and after an ART session and were confident they could help me. After two treatment sessions I could not be more pleased with how much better I feel! Many thanks to everyone!
Milan M.
---
Encouraging, Helpful, Thorough
"Dr. Marone was encouraging, helpful and very thorough in determining what needed to be done to help with the discomfort in my left leg. I am so fortunate to have had his expertise and positive approach to the help he could and will provide so that I can be pain free and start running again. Thanks so much. I look forward to working with you!"
Karen F.
---
I know that I'm in good hands…
"I have been having terrible knee pain for over 10 years now. I've had four surgeries and was beginning to think that nothing was going to help me feel somewhat normal again, but I was wrong. I was talking to a resident, where I work, who told me to try ART (Active Release Therapy) because he has knee problems and it really helped him overseas. I didn't think it would work for me, but I decided to look to see who could provide ART in Las Vegas. Luckily, I came across Dr. Jennifer Marone!
Dr. Jennifer Marone has been so wonderful to me; everyone at the office is very caring and professional. I hadn't been to the office in almost a year and Lisa at the front desk remembered me and Dr. Marone even asked about my wedding. She is a very caring doctor, who really takes the time to listen and get to know her patients, and really cares about our wellbeing, and that's not easy to find!!! Dr. Jennifer Marone has helped the swelling and the pain in my knee. I always know that I'm going to be in pain before my visit and even a little during my visit, but my knee is so much better after even just one treatment.
Obviously, the rest of Las Vegas is catching on to A Touch Above Chiropractic because they are booked out for months at a time, but at my last visit, Dr. Marone told me that she would work to fit me in if I was in pain and couldn't wait until my next appointment. I know that I'm in good hands with Dr. Marone and I would recommend her to anyone looking for relief!!"
Laura C.
---
ART – Relief for my Back & Neck
"Splitting my time between an Executive MBA program and a full time job has taken a toll on my neck & back. Extended hours in front of the computer and long days in the classroom made the condition worse. When I first arrived at A Touch Above Chiropractic I was given a full evaluation and assurances that my condition would improve. In this unique environment much time is spent working on the muscles and nerves before a traditional adjustment occurs. I have found the Active Release Technique practiced by Dr. Marone to be the most effective method of long term healing for my neck and lower back. I would highly recommend Dr. Marone to anyone seeking chiropractic care."
Gerry S.
---
A Touch above chiropractic is an understatement!
About two years ago I started having debilitating lower back pain. It would take me about twenty minutes to get out of bed in the morning and when I finally did, my body was titled to one side, as to prevent pain and allow movement. I had problems doing the most mundane activities, sitting, standing, walking the dog, etc…
I started seeing a slew of chiropractors who would adjust my back using variations of electro-pads, rolling massage tables, icing, heating, and spinal manipulation. Although this provided relief, it was temporary and I found myself needing to go to a chiropractor twice a week. This was hardly a solution. But I went on for two years, wasting time, money and physical comfort.
Then about a month ago an acquaintance referred me to Dr. Marone. She told me how he helped her with a bulging disk. I went in for an hour consultation. Dr. Marone was very methodical in his technique and examination. He explained to me how the muscle tissue around my hip, abdominal and pelvis has turned into scar tissue and were hardly firing (working properly) resulting in my hip, pelvis and lower back to misalign. We started active release therapy to get those muscles working again.
After just one session of active release therapy, I was able to get out of bed without titling to one side. After six sessions, I was able to get out of bed immediately and without pain. This process took about five weeks. I am now able to work out, sit and stand for longer periods of time. I feel better than I have felt in the past two years. Although my therapy is not completely over, the overall quality of my physical well-being has been restored to what it was two years ago. For that I am grateful to Dr. Marone, for his awesome work.
Thanks for visiting our site. We look forward to meeting with you in person and learning how chiropractic can fit into your health care goals. Contact our Las Vegas chiropractors and we can arrange a time to explore your options!
---
A Touch Above Chiropractic | (702) 233-1100