Frequently Asked Questions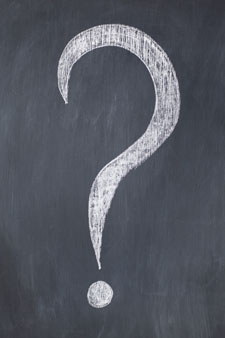 At A Touch Above Chiropractic, we are all about the questions! We want you to have all the answers you need to feel comfortable making the health care decisions you need to make.
Read a few of our most frequently asked questions below. If you have any that aren't addressed here, call us! We're happy to help!
How many visits do I need?
Within six visits, you should be at least 50% out of pain, and it's usually within just two to three visits. It's our job to get you out of pain as fast as possible, but that doesn't mean the root cause of your problem is fixed as quickly. It will depend on your age, condition, and health. Everyone is different, and everyone will heal differently.
Do you take insurance?
We are a cash practice because our techniques often cannot be medically billed. We are able to provide you with what you need to submit your visits to your insurance company so you are able to take advantage of any coverage you have.
Do you work with medical doctors?
All the time, and in fact we get lots of patient referrals from them. Some of our patients are medical doctors, and we're happy to refer you to a medical doctor or specialist if you require it.
Do you treat families?
From infants all the way to elderly patients, we're able to care for the health needs of your entire family. Dr. Jennifer especially loves seeing babies!
Contact us today and discuss any questions you might have about the natural healing of chiropractic.
---
A Touch Above Chiropractic | (702) 233-1100