Chiropractors Las Vegas Help You Get Results
A Touch Above Chiropractic's Family Wellness Care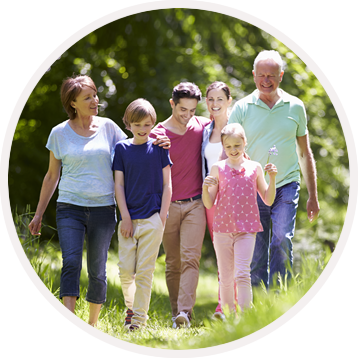 Our Las Vegas chiropractors give each patient at A Touch Above Chiropractic the customized care they need for their individual concerns and goals, and are able to care for your entire family, from infants to seniors. We want to give you the highest quality of care and help you need to achieve the results you desire.
Are you suffering from sports injuries? Whether you're a professional athlete or a weekend warrior, our Active Release Techniques® treatment will keep you performing at your optimal level.
With two chiropractors available, we have a wide variety of techniques used to give you the healing your body needs. Dr. Andrew Marone, and Dr. Jennifer Marone, learn from each other to give their patients the best care.
Finding the Cause of Your Pain
We don't just want to help you get rid of your symptoms of pain relief. We search for the underlying problem causing your pain, fixing your problems permanently and giving you back your health. We want to build a relationship with you while making you feel better and giving you a better quality of life.
Our patients know they're truly cared for and loved." Dr. Andrew and Dr. Jennifer, Chiropractors Las Vegas
A Comprehensive Approach
We take a holistic look at your health. Along with chiropractic care, we offer custom-made orthotics, which can help plantar fasciitis, gait issues, and athletes. The variety of techniques and services we offer will get you the results you deserve.
We'd love to spend time with you and get to know how we can help improve your life. Call (702) 233-1100 today!